When Jesus Christ came to earth he lived a perfect life he is God's only perfect son and because of this he was the only one who was capable of paying for our sins. And he did, he paid the price for every sin that has ever been committed. He suffered and died so that we would not have to pay a debt that we cannot pay. His suffering in Gethsemane and on the Cross of Calvary he suffered and died for the sins of all the earth.
Without his sacrifice it would be impossible for any of us to make it back to God, as Paul puts it so simply in
Romans 3:23
"For all have sinned, and come short of the glory of God;" and so we all rely Completely upon the grace of God for our salvation.
So than why do we need to do anything? if we are saved by the gift and grace of God? The prophet Alma taught (
Alma 34:32
) that this life is our time to perform our labors and prepare to meet God. So by keeping God's commandments we are learning what it is like living in the presence of God. Of course we make mistakes every day, but as we continually seek to obey God we will get better and become more like our savior Jesus Christ.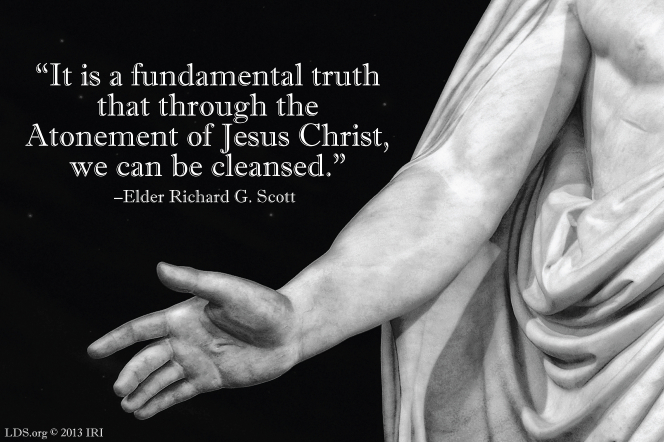 The prophet Nephi (
2 Nephi 10:23-25
) taught that we are free to choose our own actions, weather we choose to follow God and Jesus Christ through keeping the commandments which they have given us. And than when we have tried to follow God is is only through his grace that we are saved just like as paul taught in
Ephesians 2:8-9
that we are saved by grace, and that our own works are not what saves us but Christ.
And most importantly is that we remember the words of Jesus Christ to his apostles in
John 14:15
. Which simply states "If ye love me, keep my commandments." I don't think there is any more reason needed than that for us to try our best to obey the commandments of God.