When someone asks the question who or what is God, people get many things come to mind. Some people think a big guy sitting on a throne with a big lightning bolt in his hand waiting to strike whoever makes a mistake. Others think of some invisible spirit with no shape of appearance.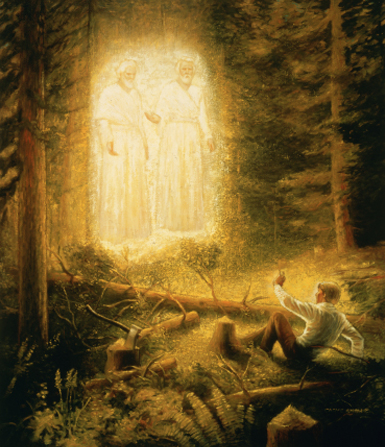 The view we have of God is quite simple, He is our loving heavenly father, The literal father of all of our spirits, He has a perfected physical body as tangible as you and I. He is all knowing and is omnipresent through His spirit. We also believe that God the father, Jesus Christ and The Holy Ghost are three separate beings who form a Godhead. Each with their own role but united in their purpose.
We call God our Heavenly Father. That is because He is the literal father of our spirits. (
Romans 8:16
) Because of this, we recognise that we have and are able to build a personal relationship with God. Knowing that God is the literal father of our spirits helps you to understand why God wants to be involved in your life. As a perfect loving father, He allows us the freedom to decide for ourselves, Even if our decisions do not result in the happiness he wants us to have through keeping his commandments.
He has a glorified perfected physical body He can touch, taste and feel things, just like we can, And when we reach heaven, We will all be able to live with God. With our own perfected bodies. (
Revelation 21:1-4
) We will live in peace and joy with all sickness and pains taken away, That really will be wonderful.