Baptism comes from Greek and it means to dip or immerse.When Jesus Christ was on the earth, at the start of his ministry He was baptised, by John the Baptist. (
Matthew 3:13-17
) John at that time was baptising unto repentance, (
Matthew 3:11
) Jesus Christ himself of course did not need to be baptised for repentance, He was perfect. So, Why did he get baptised?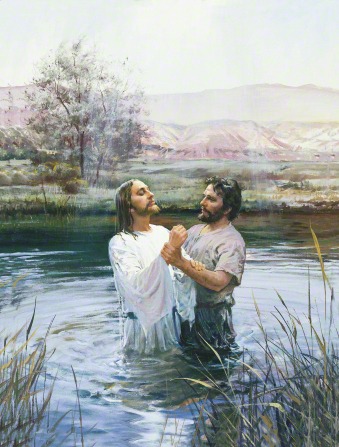 John even recognised that Christ was superior to him when he said "I have need to be baptized of thee, and comest thou to me?" and in a humble response Jesus responds "Suffer it to be so now: for thus it becometh us to fulfil all righteousness" So A perfect man felt it was necessary to be baptised to fulfill all righteousness How much more greater is our need to be baptised?
Okay So there is a need to be baptised, But why? What does baptism even do? At baptism we make a covenant with God. A covenant is an agreement where God tells us what the reward will be and we agree with God what we have to do in order to get that reward.
So, The prophet Alma, In the Book of Mormon, taught what this covenant involves (
Mosiah 18:8-10
). In this promise we make with God, is that we will help and try to uplift those around us, promise to keep His commandments and stand as witnesses of him at all times and in all things, Or in other words show people that you are trying to follow Christ by trying to be like him in your actions and the things you say.
By being baptised you agree with God to keep his commandments, And you are basically saying that you are putting your past behind you and are going to follow him and keep his commandments. When you do this, you enter into the fold of God and become one of his people.
In return for you doing this He promises to give you his spirit in more abundance. That he will forgive you of your sins and wash them away, That you will be resurrected and live with him.
In closing, Late one night Jesus Christ was conversing with a Pharisee called Nicodemus, He was a ruler amongst the Jews. Jesus Christ taught him that no man can enter the kingdom of God unless he is born again. This confused Nicodemus, and so he asked how can you be born again?
"Verily, verily, i say unto thee, Except a man be born of water and of the spirit, he cannot enter into the kingdom of God." (
John 3:1-5
)